Hang up your skis at 313 Spruce Cone Drive!
SOLD!  Please view our other homes for sale.
313 is designed for openness and livability when you're not on the trail.  It features 3 beds, 2.5 baths with a very open floor plan, generous closet space, spacious outdoor living areas on a sunny, large corner lot.  Finishes include granite countertops, tile showers and a modern rustic set of interior fixtures.  On the outside we smartly mixed clapboard siding, smooth hardiboard and two types of metal.  Interior design is still a work in progress and selected finishes will be featured here by mid February.  Download our agent flyer for printable details.
Main Residence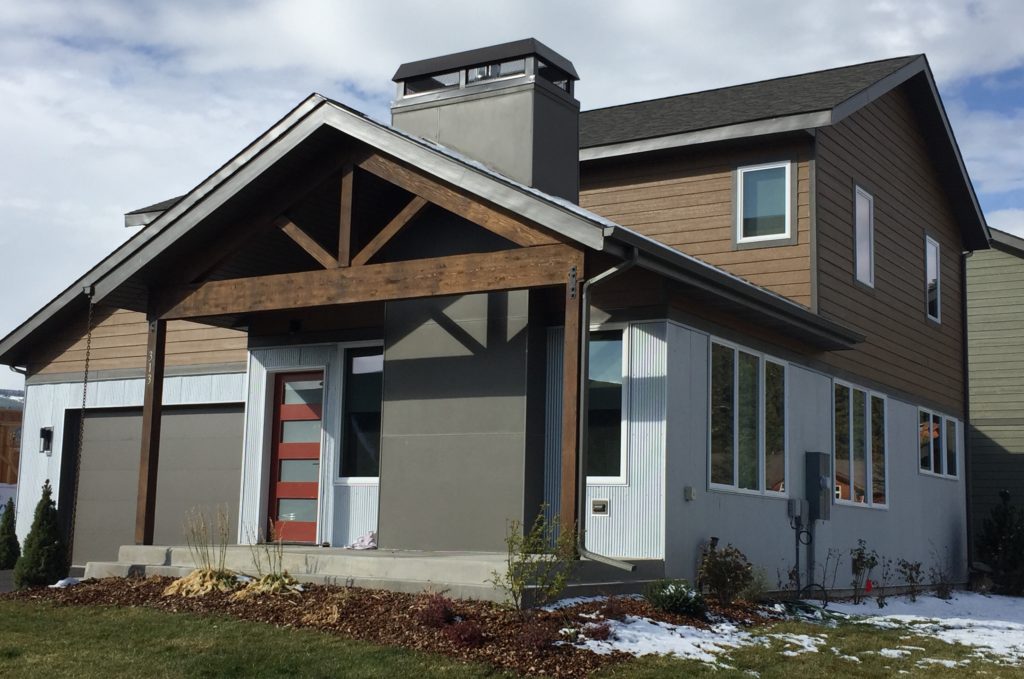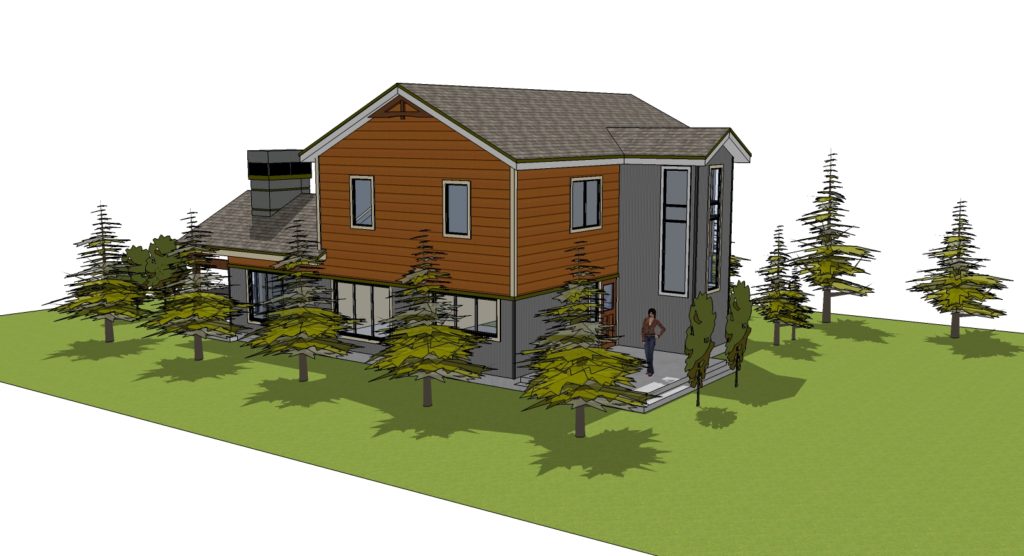 First and second floor plans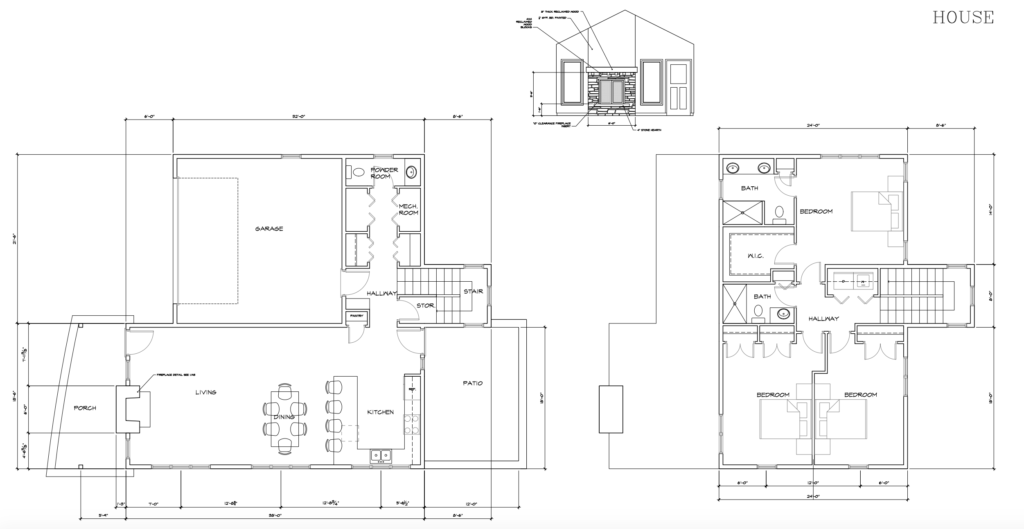 Accessory Apartment Option
The Accessory Apartment is an option which was approved by the City of Big Sky Steering Committee and Gallatin County via a conditional use permit.
As part of the Big Sky Plan, we support the creation of living spaces for the working population in the area.  We've opted for separately constructed apartments above their own exclusive two car garages.  This provides ample space for storage and keeps cars off the street.  While constructing the apartment adds significant cost to the project, the rental income can offset this cost and can actually "buy down" the overall monthly mortgage costs.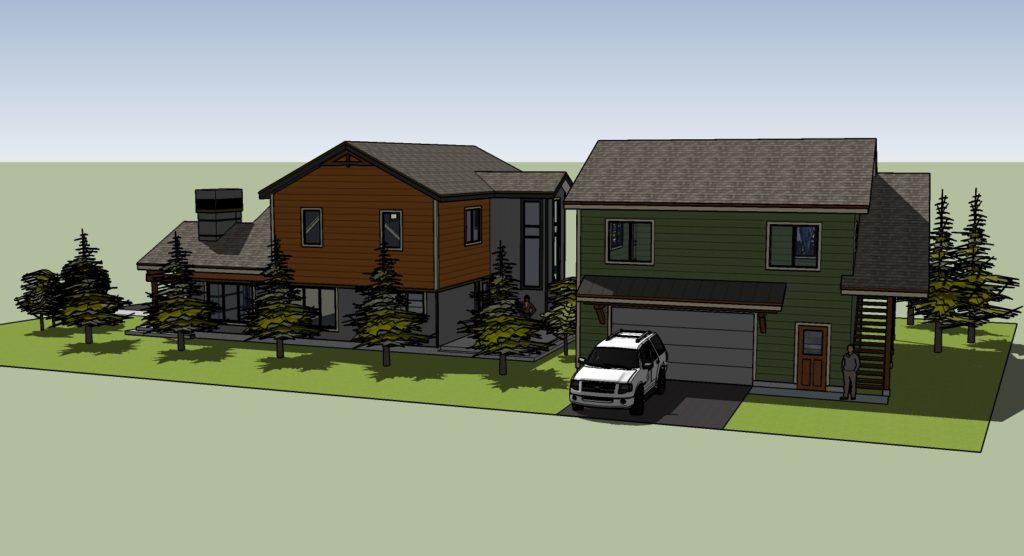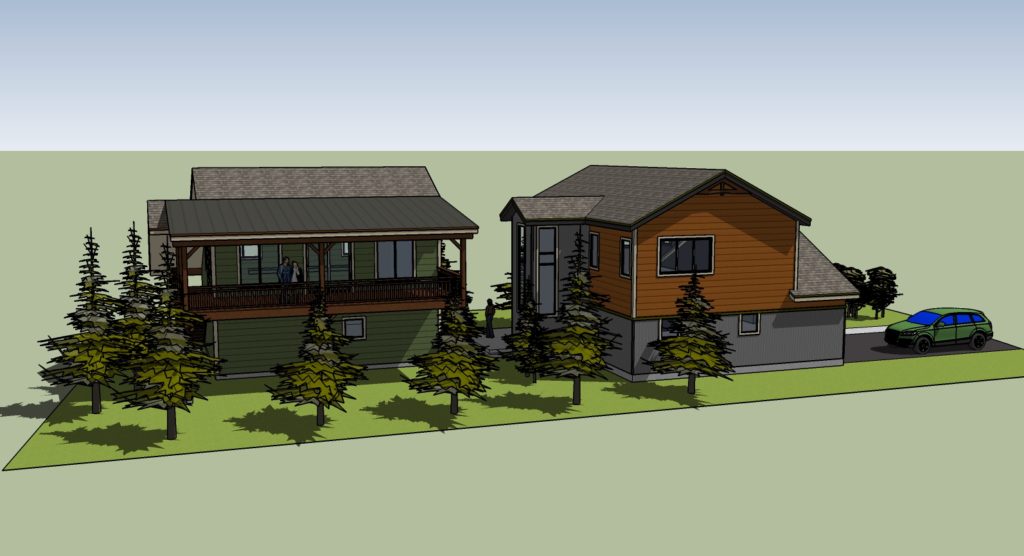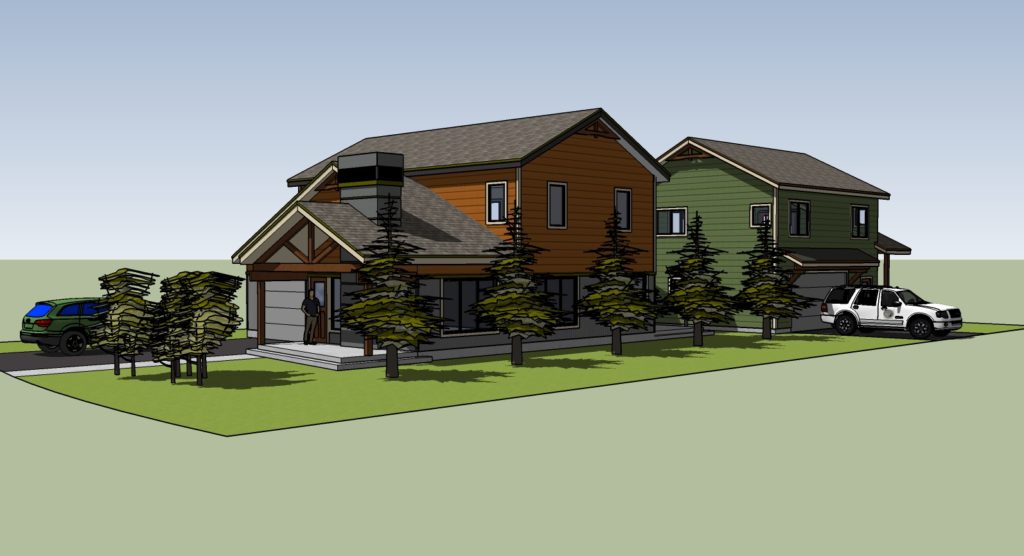 Site Plan (including the Accessory Apartment)